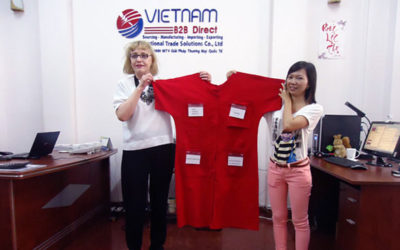 If you have your overseas apparel manufacturing in China time to consider Vietnam with a proven track record in low cost apparel manufacturing. Bangladesh and Cambodia are cheaper but involve higher risks than Vietnam. Low cost apparel manufacturing is increasing in Vietnam getting the attention of the international apparel industry.
read more
>> VIETNAM TRADE NEWS


Quality Control Inspection Services in Vietnam from Vietnam B2B Direct
Vietnam B2B Direct has been delivering affordable, on site at factory premises in Vietnam, Quality Control Inspection Services and Quality Assurance for over 18 years. ... [Read More...]

Vietnam B2B Direct has sourced and vetted many responsible, ethical PPE equipment factories in Vietnam.
We have identified the key FDA approved, CE and ISO certified manufacturers for 3-ply, 4-ply, civilian and children face masks, Nitrile gloves, surgical gowns and outer wear. Contact us for up to date pricing and production lead times.
... [Read More...]
>> BILL GADD, CEO


An International Entrepreneur and Business Leader multi-skilled in business start-ups, marketing, sales, administration, management and leadership for the past 33 years. ...
[Read more ...]
>> MANAGEMENT GROUP
Vietnam B2B Direct's Management Group consists of well educated English-speaking Vietnamese Personnel in its Vietnam operations trained in western business practices.
Our management expertise includes Sourcing Agent Specialists, Business Development and Sales Reps, IT Programmer, Quality Control Engineer, Administration, Field Agents and Content Marketing & Website Management... [read more about Vietnam B2B Direct's personnel ...]
>> CONTACT US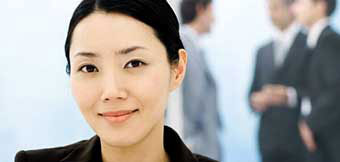 Vietnam B2B Direct - International Trade Solutions Co., Ltd.

Head Office in Vietnam
2A / 20 Bach Dang Street
Ward 2, Tan Binh District
Ho Chi Minh City (Saigon), Vietnam
TEL +84 (0) 28 3844-7055
FAX +84 (0) 28 3842-3662
North American Offices 1-905-376-1700

Download our Company PowerPoint Presentation & Company Profile


Vietnam B2B Direct - International Trade Solutions Company Profile


Vietnam B2B Direct Fact Sheet
For details of new business opportunities and for all your sourcing needs of products and manufacturers in Vietnam, please contact Vietnam B2B Direct ...