Ancient Villages of Vietnam Part 2

Thu Le Ancient Village – Thua Thien Hue Province
Located in Quang Phuoc Commune, Quang Dien District, Thua Thien Hue province, the ancient village of Thu Le has preserved many cultural features of a village in the old capital of Hue for more than half of a century.
The name "Thu le" means "giu le" (taken from Chinese), (literally keeping politeness and rites), which shows that the villagers attach much importance to maintaining their rites, customs and disciplines.
Being an agricultural village but Thu Le is famous for such cultural works as pagodas and communal houses. It is also famous for Ngu Hanh Temple built to worship Princess Huyen Tran during the Tran Dynasty (1225-1400) who followed her husband to reclaim new lands in the South. There is also Van Thanh Temple to worship Khong Tu and Vo Thanh Temple to worship Quangong.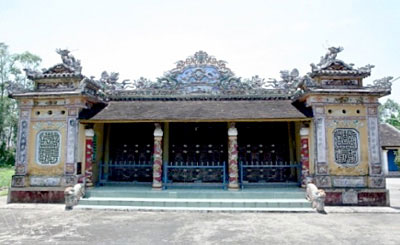 There are 14 families in the village, including eight large families, namely Le, Nguyen, Ho Dang, Phan Gia, Phan Ngoc, Phan Nhu, Ngo Van and Ngo Thoi. According to the village's custom, each large family together with the authorities and villagers, take responsibility for organizing worshipping rites during the year.
Many family worshipping houses are scattered along the village's main road. Each is not only a beautiful architectural work but they also preserve the cultural and historical imprints of a family.
The village also boasts an ancient pagoda with a grand three-gate entrance. The main hall was built in the style of a long Ruong house, a strange architecture rarely seen in Hue. The roof of the pagoda was terracotta inlayed with different shapes of dragons, unicorns, tortoises and
phoenixes. All the parts made from wood in the pagoda were carved with delicate patterns, showing the skillfulness and talent of artisans in My Xuyen Village in the past. On the main four doors, artisans created four-season paintings and eight beautiful objects with five bats holding in their mouths the Chinese script "Tho", symbolizing five good fortunes. For a long time, Thu Le Village's pagoda has been the place for organizing religious activities and is a charming destination for tourists nationwide.
About 400m from Thu Le Pagoda, the village's communal house was built according to the rules of fengshui. It is an architectural relic in the suburbs of Hue with the style, scale and decoration imbued with that of the Nguyen Dynasty in the 19th century. The wood structure in the communal house was also delicately carved. Furthermore, the communal house also has preserved many precious ancient objects like stone steles, stone bells, a block of marbles used to exorcise the plagues and a set of 57 ordinances conferred by kings in the Nguyen Dynasty.
The villagers in Thu Le organize their wrestling festival in the yard of the communal house annually on January 6 of the lunar calendar, which attracts a large number of visitors. The wrestling festivals in Thu Le and Sinh villages are considered the most ancient and famous in Hue in particular and the Central region in general. On the 7th, when the wrestling festival ends, the villagers flock to participate in a boat-racing festival. During the first two days of the New Year, the area seems to be overwhelmed by the festive atmosphere that shows the optimism and sporting spirit of the villager.
Phuoc Tich Ancient Village in Thua Thien-Hue Province
Lying beside the O Lau River, Phuoc Tich Ancient Village in Phong Hoa Commune in the central province of Thua Thien-Hue's Phong Dien District seems cut off from the outside bustling world by its stillness.
This quaint village has the typical features of the region with a river wharf, temples and their yards, old pagodas and a winding path lined with green tea trees. The scenery is like a step back in time and each temple and house wears a coat of green moss.
Lying silently 40km north of Hue, the ancient village is well-known for its traditional pottery crafts and ancient houses and temples that have been preserved for as many as 500 years, making them invaluable architecturally and culturally. Most houses in the village are between 100 and 500 years old and are so well preserved as to astonish cultural anthropologists, architects and historians alike.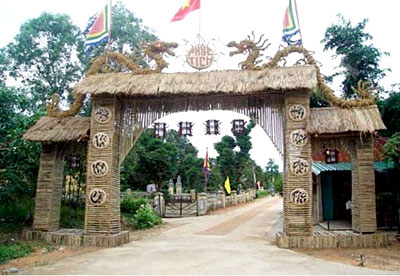 Most of the houses in Phuoc Tich are made of breadfruit wood and are adorned with exquisite and lively carvings, most of them undamaged despite being surrounded by so many wars through the years. The interiors usually include parallel sentences, a horizontal lacquered board, wooden scrolls, a plank bed and an altar. The moss covered tile roofs sag a little under the weight of time and brick walkways, wind screens and old water wells complete the picture. Green lines of Chinese tea trees are a charming green substitute for walls.
Cham culture still remains its trace in the village. Recognition of these national cultural relics brings opportunities for development of the village's tourism potential. Local authorities have organized many activities and folk games for tourists to learn more about the ancient village as well as ancient ceramics.
Phuoc Tich was a famous pottery village in its heyday, supplying the entire central region. The village always boasted the bustling ambiance of trade as during the Nguyen Dynasty when trade was brisk throughout the land. Boats and ships from Nghe An, Quang Tri, Quang Nam, Quang Ngai, Quy Nhon and South Vietnam all sailed here to buy pottery. The pottery has no enamel but a simple and natural beauty. Starting in 1989, the craft began fading and then vanished as it could not compete with Chinese ceramics and many local young people started heading to the cities to earn money.
There is a canal called Ha Cat which winds along O Lau River. This is where souls settle after returning to dust. There is also a 1,000 year old tree standing in front of an old temple inside the village.
>> VIETNAM TRADE NEWS


Quality Control Inspection Services in Vietnam from Vietnam B2B Direct
Vietnam B2B Direct has been delivering affordable, on site at factory premises in Vietnam, Quality Control Inspection Services and Quality Assurance for over 18 years. ... [Read More...]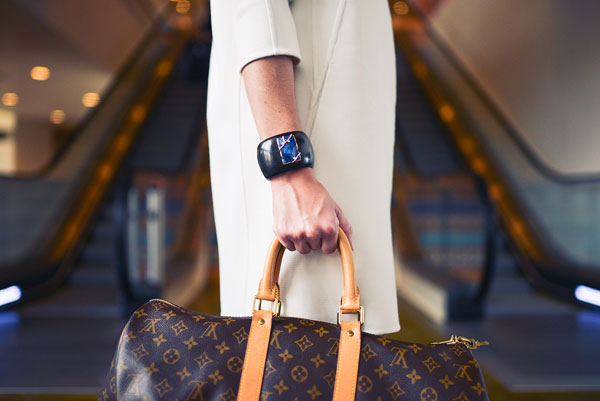 The Bag Industry in Vietnam: Product Sourcing and Low Cost Manufacturing Solutions in Vietnam The modern day bag industry in Vietnam has its roots in a rich cultural history of handicraft artisans ...
[Read More...]
>> BILL GADD, CEO


An International Entrepreneur and Business Leader multi-skilled in business start-ups, marketing, sales, administration, management and leadership for the past 33 years. ...
[Read more ...]
>> MANAGEMENT GROUP
Vietnam B2B Direct's Management Group consists of well educated English-speaking Vietnamese Personnel in its Vietnam operations trained in western business practices.
Our management expertise includes Sourcing Agent Specialists, Business Development and Sales Reps, IT Programmer, Quality Control Engineer, Administration, Field Agents and Content Marketing & Website Management... [read more about Vietnam B2B Direct's personnel ...]
>> CONTACT US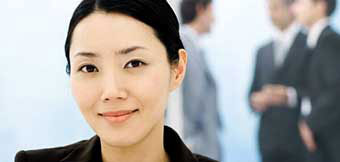 Vietnam B2B Direct - International Trade Solutions Co., Ltd.

Head Office in Vietnam
2A / 20 Bach Dang Street
Ward 2, Tan Binh District
Ho Chi Minh City (Saigon), Vietnam
TEL +84 (0) 28 3844-7055
FAX +84 (0) 28 3842-3662
North American Offices 1-905-376-1700

Download our Company PowerPoint Presentation & Company Profile



Vietnam B2B Direct - International Trade Solutions Company Profile



Vietnam B2B Direct Fact Sheet
For details of new business opportunities and for all your sourcing needs of products and manufacturers in Vietnam, please contact Vietnam B2B Direct ...