Craft Villages of Vietnam Part 3

Bat Trang Ceramic Village of Hanoi Province
Located on the left bank of Red river (Song Hong) and about 10 km from Hanoi in East (in Gia Lam District, Hanoi), a pottery village is the most famous and long-standing pottery village in Vietnam for its name of Bat Trang. Up to present, Ba Trang Pottery Village has still been operating and developing ceaselessly. According to a legend, the village was first called as Bach Tho Phuong before its name was changed into Bat Trang Phuong. People in the village remember in their memory that the place of their origin Bo Bat Village (or called Bach Bat Village), Yen Mo District, Ninh Binh Province.
When discussing about pottery of Vietnam, people cannot help talking about Bat Trang. According to some archaeological documents, plenty of pottery items have been discovered at many old relics and monuments built in Ly Dynasty. Sir Nguyen Trai, a great politician, strategist, diplomat and poet, wrote in his Du Dia Chi Book at the beginning of Le Dynasty that Bat Trang used to provide 70 sets of bowls and plates as tribute paid for China. This fact proves that pottery items were very sophisticated in the past. At present, pagodas and temples in Vietnam still have carefully-carved incense burners and lamp stands, which were made in the 16th century (for example Boi Khe Pagoda in Ha Tay Province).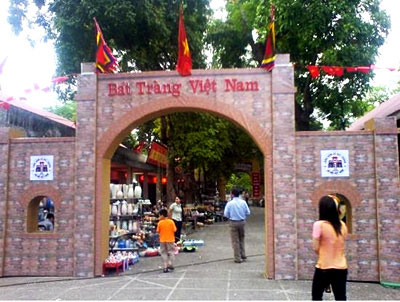 Moreover, it is said that Bat Trang pottery items appeared in 16th and 17th centuries. Based ourselves on that information, we estimate that Bat Trang Pottery Village was founded as a handicraft village at the edge of Thang Long City more than 500 years ago. Bat Trang pottery items have been circulated nationwide as well as in many foreign countries. Of which, the most precious pottery items, which have been famous in Vietnam and in the world, are pottery items with gem enamel (in Ly and Tran Dynasties), pottery items with brown enamel (by the end of Tran Dynasty and at the beginning of Le Dynasty), pottery items with crazed enamel (in Le-Trinh Dynasty) and pottery items with deep blue flowered enamel (by the end of Le Dynasty and at the beginning of Nguyen Dynasty). In the past centuries, Bat Trang pottery items were considered as high-ranking, precious and rare ones. In order to satisfy the demand of the market, Bat Trang Pottery Village makes many family use items from baked clay. Besides, plenty of pottery items with various kinds and designs make us admire the skill of craftsmen in Bat Trang Pottery Village, where there are people who make soil and fire change into gem enamel for life.
Van Phuc Silk Village of Hanoi Province
Most tourists to Hanoi often insist on a trip to Van Phuc Silk Village, the famous silk village of Hanoi, to contemplate the genuine traditional silk-making industry.
Van Phuc Silk Village is situated on the banks of Nhue Thi River, Nguyen Trai Road, near Ha Dong city, 8 km southwest of Ha Noi. It takes you only 30 minutes by motorbike to go there from the centre of Hanoi. The village has been much well known for its traditional sericulture, weaving, and silk products. Tourists coming here are lured by various beautiful shirts, crafts, ties, dresses and many other things made of silk available in the village. What is special is that the silk is made by very simple looms, which is the genuinely traditional Vietnamese way of making silk.
The cradle of Vietnamese Silk
Silk has always been considered an extreme luxury, on par with rhinoceros horn, ivory and precious handworks in Vietnam for centuries. It has long been a universal byword of luxury, often worn by the richest, most powerful citizens. Most visitors somehow have heard about the significant role of this kind of material in Vietnam, yet might wonder where the cradle of Viet silk is. The mentioned Van Phuc Silk Village is proud to be the origin of best silk and silk-making industry of Vietnam, which is attached to a long-lasting history of more than two thousand years. Though passing by lots of ups and downs, during the recent years, the village's craft has enjoyed revival due to a surging demand for silk in both the domestic and foreign markets. Today, the fine and lustrous cloth that originates from the cocoon of the silkworm is more affordable for "ordinary" folk. Furthermore, silk is currently enjoying a fashion renaissance, particularly since its many varieties can be made into a wide range of designs suitable for all facets of modern life. Should you intend to have a silk pair of formal clothes made, just come here and select your suitable materials, and professional tailors here will bring you satisfaction!
Ideal place for silk products & souvenirsMost visitors will be surprised at this "silk shop town", where almost all houses along the paths have been turned into shops selling silk products. Specifically, the village is now home to 1,280 households, 90% of whom are involved in silk production and business. The village makes more than 2 million meters of silk per year. Yet, more than that, you are offered a good chance to explore the Vietnamese traditional industry of silk-making. No tourists here are uncontested with the glisten of various silk products. They are always confronted with an initially bewildering array of silk products, from raw materials, to garments, and a myriad of silk accessories. The local silk is known for its smooth and lightweight appearance, and qualities that enable it to be dyed more colors to suit a variety of skin tones. In order to cater for the changing demands and tastes of customers, Van Phuc silk producers are expanding their silk and garment repertoire: traditional glossy, embroidered silks, double layers, wrinkled silks, and of course, more colours, hues and weights, for which they have invented new techniques in dying and thermo-processing the threads.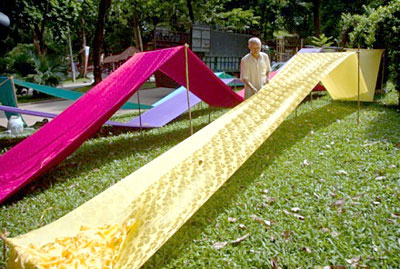 If you are going to buy something from Vietnam as gifts for those at home, silk and clothes made of silk are available around in the village for your choice. Though the days when Vietnam's silk was reserved for nobility are long gone, what would never change is the sense of romance and luxury imparted by silk, a luminous cloth type. With 2000 years of history behind them, the silk weavers of Van Phuc Silk village are still busy, weaving dreams.
How to get there? With a view to reaching Van Phuc village, tourists should travel south west out of Ha Noi on Nguyen Trai Street until they reach the border of Ha Dong District. Then turn right and dive for about 3km. The village is on the left, some 8 km from central Hanoi. Motorbike, bus, or taxis are all of good use.
>> VIETNAM TRADE NEWS


Quality Control Inspection Services in Vietnam from Vietnam B2B Direct
Vietnam B2B Direct has been delivering affordable, on site at factory premises in Vietnam, Quality Control Inspection Services and Quality Assurance for over 18 years. ... [Read More...]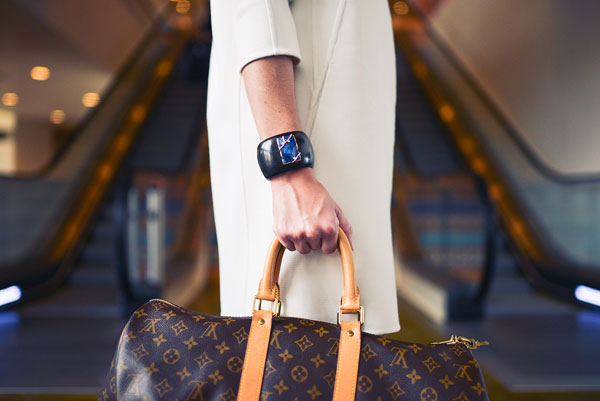 The Bag Industry in Vietnam: Product Sourcing and Low Cost Manufacturing Solutions in Vietnam The modern day bag industry in Vietnam has its roots in a rich cultural history of handicraft artisans ...
[Read More...]
>> BILL GADD, CEO


An International Entrepreneur and Business Leader multi-skilled in business start-ups, marketing, sales, administration, management and leadership for the past 33 years. ...
[Read more ...]
>> MANAGEMENT GROUP
Vietnam B2B Direct's Management Group consists of well educated English-speaking Vietnamese Personnel in its Vietnam operations trained in western business practices.
Our management expertise includes Sourcing Agent Specialists, Business Development and Sales Reps, IT Programmer, Quality Control Engineer, Administration, Field Agents and Content Marketing & Website Management... [read more about Vietnam B2B Direct's personnel ...]
>> CONTACT US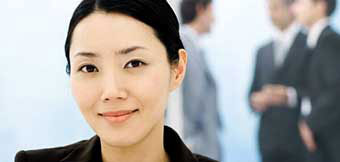 Vietnam B2B Direct - International Trade Solutions Co., Ltd.

Head Office in Vietnam
2A / 20 Bach Dang Street
Ward 2, Tan Binh District
Ho Chi Minh City (Saigon), Vietnam
TEL +84 (0) 28 3844-7055
FAX +84 (0) 28 3842-3662
North American Offices 1-905-376-1700

Download our Company PowerPoint Presentation & Company Profile



Vietnam B2B Direct - International Trade Solutions Company Profile



Vietnam B2B Direct Fact Sheet
For details of new business opportunities and for all your sourcing needs of products and manufacturers in Vietnam, please contact Vietnam B2B Direct ...