Cam Ranh Bay Region, Vietnam
The natural beauty and strategic practicality of the deepest sea port in South Central Vietnam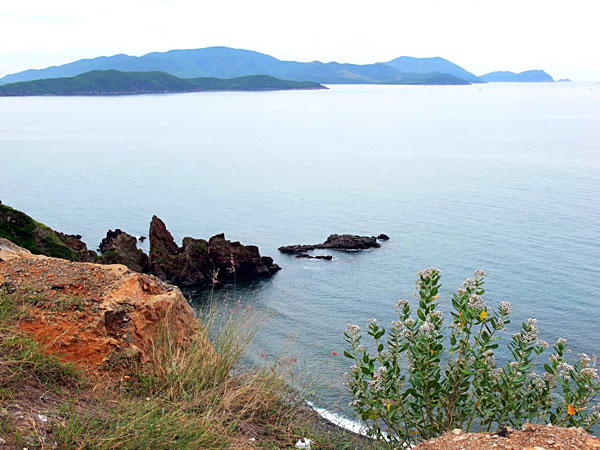 Shortly before Christmas Mr. Bill Gadd, CEO of Vietnam B2B Direct and his personnel from their HCMC office visited their office in Nha Trang, a thriving tourist city of 500,000 people located in the Khanh Hoa Province of South Central Vietnam. As 2012 was winding down and the holiday season approaching Vietnam B2B Direct planned a gathering of all staff for an annual general meeting, enjoying a little R&R – recreation and relaxing: we work hard and play hard.
Part of the itinerary was a visit to Cam Ranh Bay area, directly south of Nha Trang. The coastal area of Cam Ranh Bay is quite breathtaking with a natural deep sea bay and port. There are daily flights from Ho Chi Minh City (Saigon) Tan Son Nhat International Airport to Nha Trang International Airport (Cam Ranh) which also now handles all air traffic for the city region of Nha Trang.
In preparation of their trip to the Cam Ranh port, Vietnam B2B Direct arranged an appointment to meet Mr. Nguyen Viet Nham, Vice General Director of Cam Ranh Bay Port. Mr. Nguyen who is both an Engineer and a Naval Captain and is the top individual in charge of the day to day operations of Cam Ranh Bay Port.
Mr Nguyen was a very charming host and very gracious in providing Mr. Gadd a tour of the Cam Ranh Bay port facilities and their management offices.
Overview of the Development of Cam Ranh Bay Region in South Central Vietnam
Cam Ranh region is administered by the Khanh Hoa Province's Department of Transport and Communications. The coastal region includes an international commercial deep sea port located inside Cam Ranh Bay.
The breathtaking natural environment and conditions of the coastal region allow for the business development of a wide range of seaport services:
Highlights of Cam Ranh Bay Region
Deep sea depth of anchorage
Nearby International Marine route (about 10 km) to the east Sea (South China Sea)
Newly expanded Cam Ranh International Airport
Close proximity to the National Highway No.1A (about 1.5 km)
Close proximity to the National Railway (about 3 km).
Therefore, the Cam Ranh Bay Region has been an important centre of marine traffic covering the economic zone of south Khanh Hoa and neighbouring provinces for decades.
The deep-water port has been evaluated as one the best ports in the world. Located only 300 kilometres to the north of Ho Chi Minh City, the port has access to important shipping lines, for both military and commercial uses on the coast of the East Sea (South China Sea).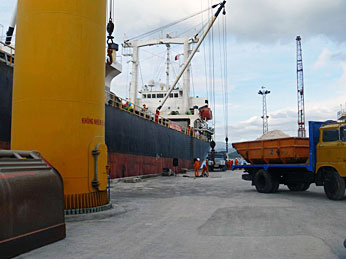 Recently, the Vietnamese Prime Minister, Nguyen Tan Dung said at the closing conference of the 17th ASEAN Summit on October 28th 2010 in Hanoi, "Vietnam will make available all military port services to all naval forces of other countries, the use of submarines vessels"
Also during the conference, the Prime Minister approved plans to develop the Cam Ranh Airport for domestic and regional flights through 2020, where it is expected to receive 5.5 million passengers and 100,000 tons of cargo a year, including the use of military aircraft
Ongoing Development Plans for Cam Ranh Port
Construction of a multi-purposed port for and container wharf for 50,000 Dwt vessels, increasing the port's handling capacity up to 3 million tons annual. Plans were implemented in 2012.
Construction of warehouses and the upgrading of open storage facility that wil be implemented in 2012-13
Construction of buoy berth for 5,000 Dwt tankers that will be implemented from 2012 to 2015
Location and Contact Details
CAM RANH PORT COMPANY LIMITED
Address: 29 Nguyen Trong Ky Street, Cam Linh Ward, Cam Ranh Town, Khanh Hoa Province, Vietnam
TEL: (84.58) 3854307 / 3854565
FAX : (84.58) 3854536
Email: mail@camranhport.vn
Vietnam B2B Direct can be your trusted partner in Vietnam
If you have any questions or would like make an inquiry about business development in the region of Cam Ranh and it deep sea port Vietnam B2B Direct would be available to direct you to the right source of information, company or individuals.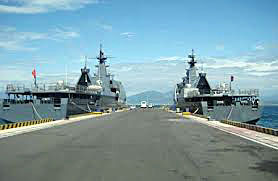 As you might know, it is imperative for a company to a find reliable local partner with a long history of operating in Vietnam that can help you directly in considering new business ventures in emerging countries, like Vietnam.
You need to have a partner that understands the business climate and culture of Vietnam.
Vietnam B2B Direct's Management Group consists of well educated English-speaking Vietnamese Personnel in its Vietnam operations trained in western business practices.
And, it is important to be able to consult and communicate directly with your local expert in Vietnam that can provide insight on local markets and how these markets are likely to change in the short and the long term.
Vietnam B2B Direct's focus is on building trade agreements between worldwide companies and Vietnam businesses by providing full supply chain management services in sourcing, manufacturing, importing and exporting.
Contact Mr. Bill Gadd at billgadd@VietnamB2BDirect.com to discuss your plans for sourcing a low cost manufacturing solution in Vietnam… or complete our inquiry form here …
>> VIETNAM TRADE NEWS


Quality Control Inspection Services in Vietnam from Vietnam B2B Direct
Vietnam B2B Direct has been delivering affordable, on site at factory premises in Vietnam, Quality Control Inspection Services and Quality Assurance for over 18 years. ... [Read More...]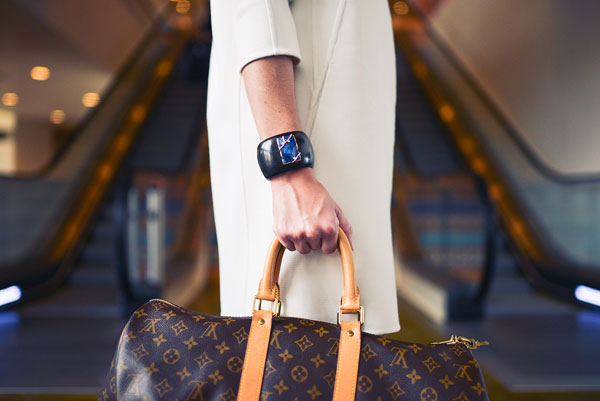 The Bag Industry in Vietnam: Product Sourcing and Low Cost Manufacturing Solutions in Vietnam The modern day bag industry in Vietnam has its roots in a rich cultural history of handicraft artisans ...
[Read More...]
>> BILL GADD, CEO


An International Entrepreneur and Business Leader multi-skilled in business start-ups, marketing, sales, administration, management and leadership for the past 33 years. ...
[Read more ...]
>> MANAGEMENT GROUP
Vietnam B2B Direct's Management Group consists of well educated English-speaking Vietnamese Personnel in its Vietnam operations trained in western business practices.
Our management expertise includes Sourcing Agent Specialists, Business Development and Sales Reps, IT Programmer, Quality Control Engineer, Administration, Field Agents and Content Marketing & Website Management... [read more about Vietnam B2B Direct's personnel ...]
>> CONTACT US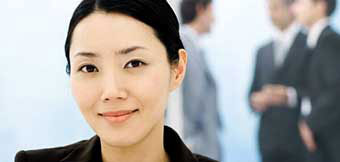 Vietnam B2B Direct - International Trade Solutions Co., Ltd.

Head Office in Vietnam
2A / 20 Bach Dang Street
Ward 2, Tan Binh District
Ho Chi Minh City (Saigon), Vietnam
TEL +84 (0) 28 3844-7055
FAX +84 (0) 28 3842-3662
North American Offices 1-905-376-1700

Download our Company PowerPoint Presentation & Company Profile



Vietnam B2B Direct - International Trade Solutions Company Profile



Vietnam B2B Direct Fact Sheet
For details of new business opportunities and for all your sourcing needs of products and manufacturers in Vietnam, please contact Vietnam B2B Direct ...