Ethnic Villages of Vietnam Part 1
Don Village of Dak Lak Province
Approximately 42km from Buon Ma Thuot, Don Village is located northwest of Buon Ma Thuot in the Krong Na Commune, Buon Don District, Dak Lak Province close to the Cambodian border. Don Village is well known as the native land of elephant hunters and trainers throughout Southeast Asia.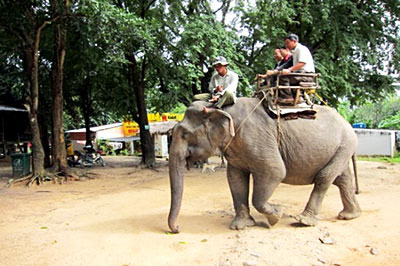 Don Village has been famous for its Kru, powerful elephant tribe leaders, for a long time, and is well known in India and France for its elephant. Y Pui, a 102-year-old man (1883-1985) who tamed over 450 elephants, spent part of his life as King Bao Dai's Mahout. Elephant training and hunting has been passed down through generations. It takes 67 months to domesticate a wild elephant.
Over the last few years, tourists have been more eager to visit Don Village, the elephants' home in Dak Lak. Their main interest in being to admire the animals and to understand their delicate situation.
Surveys are now being conducted throughout the country to evaluate the elephant situation and to better organizes protection projects.
Mai Chau Village of Hoa Binh Province
About 135km (83 miles) from Hanoi and 60km (37 miles) from Hoa Binh province, Mai Chau is well known for its natural beauty. The valley is home to many ethnic minorities, including the white Thai. From the top of Cun Mountain, the panorama of the lush green valley with its stilt houses is laid out before you.
The stilt houses border both sides of the roads everywhere. The houses are quite large with palm leaf roofs and bamboo-slat floors. The kitchen is located in the center of the house; the cooking as well as the making of the colorful "tho cam" takes place in the kitchen.
This material is used by the Thai minority to make their clothes. The windows are large and decorated with patterns. Each house also has a pond to breed fish.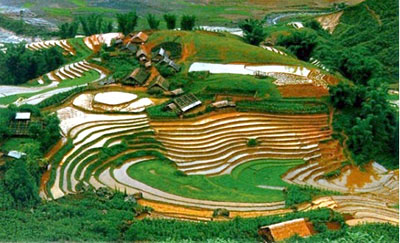 On Sunday, the market brings a lot of people into town. It is full of local products and a mass of color, sights and sounds. People from different minorities living in the nearby mountains come to Mai Chau market to sell their specific products: honey, bananas, corn, and "tho cam" made by skilled Thai women. As important as the commercial aspect of the Sunday market, it is also a social occasion for people whose remote mountain homes isolate them for the remainder of the week.
Mu Cang Chai Village of Yen Bai Province
Mu Cang Chai, which is 300 kilometres from Hanoi, is a mountainous district of the northern province of Yen Bai. Over the past few years, Mu Cang Chai has become a popular destination for tourists, researchers and photographers.
Mu Cang Chai owns 700 hectares of terraced rice fields, with 70 percent at three communes: La Pan Tan, Che Cu Nha, De Su Phinh. This traditional cultural heritage of an ethnic minority was recognized as a national landscape by the Ministry of Culture, Sport and Tourism.
In summer, Mu Cang Chai is covered with the ripen rice carpet on terraced field. La Pan Tan – a mountain village of H'mong, around 15 kilometres from Mu Cang Chai. Before 1996, this village was the land of poppies. All families planted poppy. All people were poppy addicts. The local government had to implement a special policy to gradually rub out poppies.
Quan Ba Town of Ha Giang Province
In order to see Vietnam's raw, natural beauty just visit remote Ha Giang Province, the country's northernmost point near the Chinese border. Ha Giang is about 320km from Hanoi, approximately six hours by car, and boasts numerous well-conserved tourist attractions, such as Quan Ba Town, located in the rocky limestone mountainous regions of Quan Ba District approximately 43km from Ha Giang Town, the capital of the Province. The road from Ha Giang Town to Quan Ba is steep and precarious, with many curves and bends. This is also a delight for many travelers who prefer the adventure of off-the-beaten-track travel through the mighty mountain ranges.
The highest point in the district is Cong Troi Quan Ba Gate, at 1,500m above sea level, with an annual average temperature of 16-17ºC. Cong Troi is the first gateway to the Dong Van Plateau, which is very famous for its diverse limestone.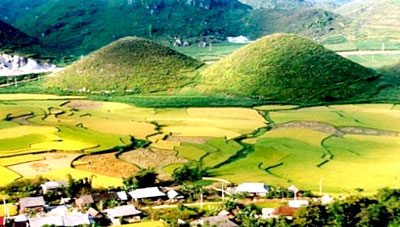 Tourist can see Quan Ba Field from the pass, Quyet Tien Commune and Can Ty Village through the peaceful mist that lay between Quan Ba Town and the mountains. The road to Quan Ba Town jutted in and out of gorges, running through small ethnic minority villages, over streams and rickety wooden bridges.
In the colorful town market, people from different ethnic minority groups walk from their mountain villages to Quan Ba Town in order to meet and trade items. More than 90% of the 7,000 households of Quan Ba District are ethnic minority people, including H'mong, Dao, Tay, Nung, Giay and Bo Y.
Quan Ba is one of the poorest districts of the province, and it does not have much to offer tourists; the main attraction here is the raw beauty and wilderness. However, there are several inexpensive cafes, small restaurants, hotels and guest houses in the town, all of which are very charming and offer good service, and friendly waiters.
>> VIETNAM TRADE NEWS


Quality Control Inspection Services in Vietnam from Vietnam B2B Direct
Vietnam B2B Direct has been delivering affordable, on site at factory premises in Vietnam, Quality Control Inspection Services and Quality Assurance for over 18 years. ... [Read More...]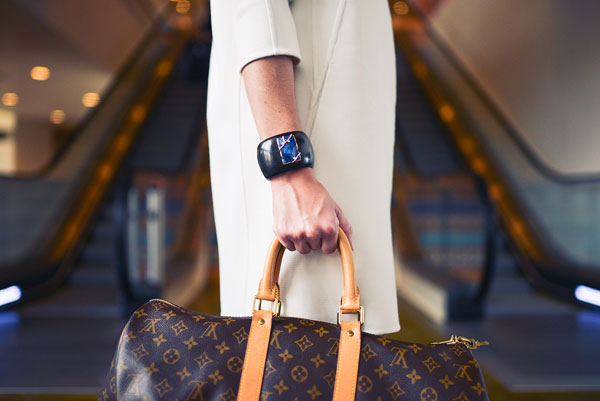 The Bag Industry in Vietnam: Product Sourcing and Low Cost Manufacturing Solutions in Vietnam The modern day bag industry in Vietnam has its roots in a rich cultural history of handicraft artisans ...
[Read More...]
>> BILL GADD, CEO


An International Entrepreneur and Business Leader multi-skilled in business start-ups, marketing, sales, administration, management and leadership for the past 33 years. ...
[Read more ...]
>> MANAGEMENT GROUP
Vietnam B2B Direct's Management Group consists of well educated English-speaking Vietnamese Personnel in its Vietnam operations trained in western business practices.
Our management expertise includes Sourcing Agent Specialists, Business Development and Sales Reps, IT Programmer, Quality Control Engineer, Administration, Field Agents and Content Marketing & Website Management... [read more about Vietnam B2B Direct's personnel ...]
>> CONTACT US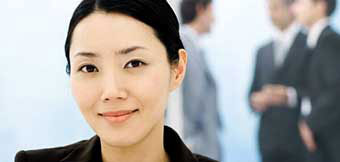 Vietnam B2B Direct - International Trade Solutions Co., Ltd.

Head Office in Vietnam
2A / 20 Bach Dang Street
Ward 2, Tan Binh District
Ho Chi Minh City (Saigon), Vietnam
TEL +84 (0) 28 3844-7055
FAX +84 (0) 28 3842-3662
North American Offices 1-905-376-1700

Download our Company PowerPoint Presentation & Company Profile



Vietnam B2B Direct - International Trade Solutions Company Profile



Vietnam B2B Direct Fact Sheet
For details of new business opportunities and for all your sourcing needs of products and manufacturers in Vietnam, please contact Vietnam B2B Direct ...