The Bag Industry in Vietnam: Product Sourcing and Low Cost Manufacturing Solutions in Vietnam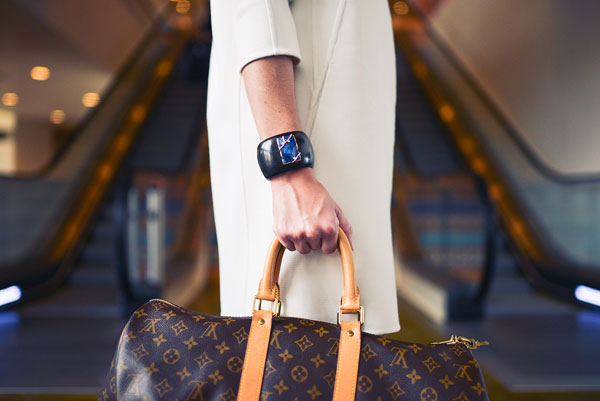 Ancient Handicraft Culture drives the modern-day Bag Industry in Vietnam
The modern day bag industry in Vietnam has its roots in a rich cultural history of handicraft artisans, from more than 3,000 handicraft villages across Vietnam directly contributing to the development of the present Bag Industry in Vietnam. Handicraft artisans are employed for their design and technical skills in various manufacturing processes such as embroidery, weaving and sewing. The readily availability of natural materials like bamboo, rattan, water hyacinth and seagrass also helped development of this handicraft industry. The majority of these handicraft artisans 'communes' are located in the northern and southern regions of Vietnam and is heavily promoted by various trade organizations, including the Vietnam Handicraft Exporters Association (VIETCRAFT) and the Vietnam Trade Promotion Agency.
Modernization and Sophistication of Bag Industry in Vietnam
Moving forward into the 21st century the bag industry of Vietnam have implemented current and up-to-date methods of production and assembly adopted from the cultural traditions of artisan technical mastery. The modernization of the bag industry in Vietnam began with employing sophisticated manufacturing processes to create efficiencies with the extra benefits of keeping costs low. Too keep competitive in the international bag making industry companies within Vietnam employ various modern bag making materials, parts and processes including the use of high quality nylon, canvas, leather, bullet proof materials, swivel wheels and many more…
China Plus One Alternative for low cost manufacturing of bags
The Bag Industry in Vietnam is also a viable alternative for investors operating manufacturing facilities in China. Several famous brands have already established production in Vietnam, including Nike, Prada, Adidas and Simone. And a few more popular and trendy fashion labels such as DKNY, Michael, Kors, Kate Spade and Burberry are considering Vietnam as their 'China Plus One' business strategy for alternative low cost manufacturing in Asia.
Competitive Advantages in the Bag Industry of Vietnam
Very flexible in creative design and technical skills capability
Large craft villages of employable artisans
Bags manufactured in Vietnam highlight a higher level of craftsmanship
Plant based materials grown locally and available by demand
Small orders (MOQ) accepted without charging additional costs
Modern and sophistication bag production and assembly at low cost
Bag Industry of Vietnam Product Categories
Fashion bags, Business bags, Travel bags and Special-purpose bags
Consider Vietnam B2B Direct as your direct link to sourcing all types of Bags, Handbags, Backpacks, Tote, Luggage, Suitcases or even Pet Related Products and / or Low Cost Manufacturers in Vietnam
If your company is searching for an international source in Asia for the sourcing, or low cost manufacturing and production, of various Garment bags, Tote – shoulder bags, Duffle Bags, Backpacks (rucksacks), Laptop bags, School / student bags, Fashion handbags (wedding, summer and holidays), suitcases and travel luggage, consider Vietnam B2B Direct.
Vietnam B2B Direct can offer you a quality source of all types of bags manufactured directly in Vietnam at world class competitive pricing. Mr. Bill Gadd, CEO of Vietnam B2B Direct has developed business partnerships with many low cost manufacturers of various bags and have many years of experience in this industry and able to offer you the best sourcing solution for bags in Vietnam.
Contact Mr. Bill Gadd at billgadd@VietnamB2BDirect.com to discuss sourcing and buying or the low cost manufacturing of your bags in Vietnam… or complete our inquiry form here …
Related Articles
Consider Vietnam as a source of low cost manufacturing for your pet products
>> VIETNAM TRADE NEWS


Quality Control Inspection Services in Vietnam from Vietnam B2B Direct
Vietnam B2B Direct has been delivering affordable, on site at factory premises in Vietnam, Quality Control Inspection Services and Quality Assurance for over 18 years. ... [Read More...]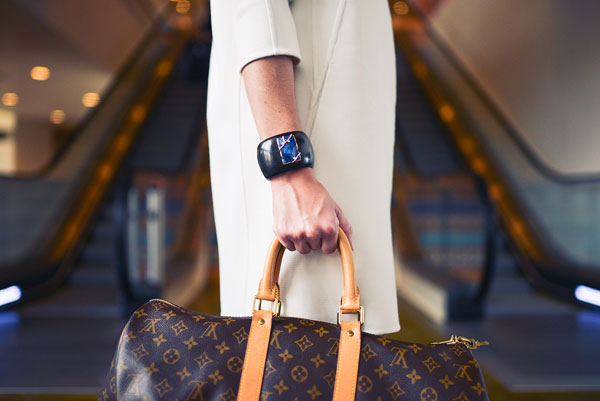 The Bag Industry in Vietnam: Product Sourcing and Low Cost Manufacturing Solutions in Vietnam The modern day bag industry in Vietnam has its roots in a rich cultural history of handicraft artisans ...
[Read More...]
>> BILL GADD, CEO


An International Entrepreneur and Business Leader multi-skilled in business start-ups, marketing, sales, administration, management and leadership for the past 33 years. ...
[Read more ...]
>> MANAGEMENT GROUP
Vietnam B2B Direct's Management Group consists of well educated English-speaking Vietnamese Personnel in its Vietnam operations trained in western business practices.
Our management expertise includes Sourcing Agent Specialists, Business Development and Sales Reps, IT Programmer, Quality Control Engineer, Administration, Field Agents and Content Marketing & Website Management... [read more about Vietnam B2B Direct's personnel ...]
>> CONTACT US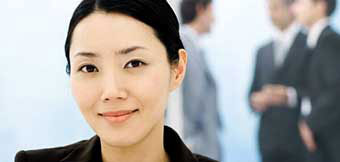 Vietnam B2B Direct - International Trade Solutions Co., Ltd.

Head Office in Vietnam
2A / 20 Bach Dang Street
Ward 2, Tan Binh District
Ho Chi Minh City (Saigon), Vietnam
TEL +84 (0) 28 3844-7055
FAX +84 (0) 28 3842-3662
North American Offices 1-905-376-1700

Download our Company PowerPoint Presentation & Company Profile



Vietnam B2B Direct - International Trade Solutions Company Profile



Vietnam B2B Direct Fact Sheet
For details of new business opportunities and for all your sourcing needs of products and manufacturers in Vietnam, please contact Vietnam B2B Direct ...