Now is the time to consider low cost apparel manufacturing in Vietnam
If you have your overseas apparel manufacturing in China time to consider Vietnam with a proven track record in low cost apparel manufacturing.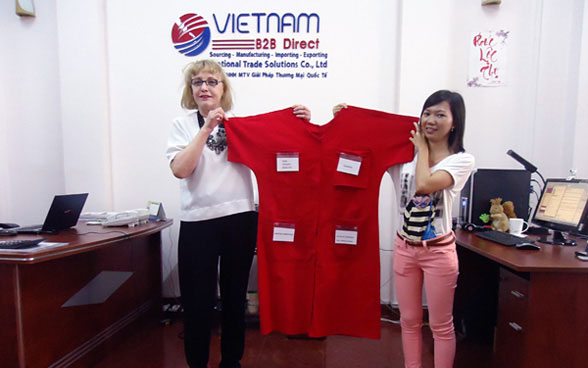 Bangladesh and Cambodia are cheaper but involve higher risks than Vietnam
Vietnam competes directly with Bangladesh and Cambodia in providing a low cost apparel manufacturing solution in Asia. Overall, in Bangladesh and Cambodia you can find cheaper monthly wages than Vietnam but the track record of these two countries is not as good as Vietnam. Too many lax regulations in the former countries have caused catastrophic destruction of assets and numerous workers lives lost.
Recent events in Bangladesh and Cambodia reveal an unstable and very dangerous economic environment for international apparel companies to operate. Hundreds of Bangladesh apparel workers have died because of a lack of factory build standards brought on by corruption and abuse of power. Many unlawful sub-contracting of major apparel brands is quietly arranged in these two countries which disregard safe working conditions and environment.
Trans Pacific Partnership (TPP) and Vietnam's Garment Industry
Vietnam is a member of TTP and in 2015 the agreement will come into effect that will allow the phasing out of tariffs in the apparel industries. For example, Vietnam will have 0 percent tariffs with the US compared to the current rate of 17.2%.
The are 11 nations within the TPP: Vietnam, US, Canada , Mexico, Australia, New Zealand, Malaysia, Brunei, Singapore, Chile and Peru. Japan is expected to become the 12 country member. Companies from Japan have also begun moving their garment and apparel companies away from China into Southeast Asia, including Vietnam.
Further, Vietnam and the EU will have a Free Trade agreement completed by 2015.
China is not a cheap source of manufacturing any more
In regards to China, after nearly a decade of 20% annual wages, international apparel and garment companies cannot make money.
Even the Government of China is a strong supporter of international apparel companies seeking out neighbouring countries for their apparel production as China begins to transform their manufacturing sectors by directing their own companies to research and high-technology production.
Many international apparel companies are seriously looking to Vietnam as an alternative location and source, for their low cost apparel manufacturing, reconsidering China. The common indicators affecting all forms of manufacturing in China are:
Chinese Renminbi (Yuan) revaluation
Higher labor costs
China's policies of not encouraging foreign low cost manufacturers
Shortages of workers
Restrictive government policies
Inflation
The possibility of widespread civic disputes
Low Cost Apparel Manufacturing is increasing in Vietnam getting the attention of the International Apparel Industry
This list of international apparel companies include Coach, Crocs, Uniqlo, Fast Retailing Co. and Lever Style are all considering or have implemented changes to operate more cheaper in countries like Vietnam.
Vietnam still presents good opportunities for long-term investment with 5 to 7 percent estimated overall growth in the years to come. (2012 to 2020).
Vietnam B2B Direct can be your trusted partner in Vietnam
Choosing a Southeast Asian country like Vietnam for your low cost apparel manufacturing entails extensive market research and due diligence.
It is imperative for a company to a find reliable local partner with a long history of operating in Vietnam that can help you directly in considering furniture manufacturing, in Vietnam.
You need to have a partner that understands the business climate and culture of Vietnam.
Vietnam B2B Direct's Management Group consists of well educated English-speaking Vietnamese Personnel in its Vietnam operations trained in western business practices.
And, it is important to be able to consult and communicate directly with your local expert in Vietnam that can provide insight on local markets and how these markets are likely to change in the short and the long term.
Vietnam B2B Direct's focus is on building trade agreements between worldwide companies and Vietnam businesses by providing full supply chain management services in sourcing, manufacturing, importing and exporting.
Contact Mr. Bill Gadd at billgadd@VietnamB2BDirect.com to discuss your plans for a low cost furniture manufacturing solution in Vietnam… or complete our inquiry form here …
>> VIETNAM TRADE NEWS


Quality Control Inspection Services in Vietnam from Vietnam B2B Direct
Vietnam B2B Direct has been delivering affordable, on site at factory premises in Vietnam, Quality Control Inspection Services and Quality Assurance for over 18 years. ... [Read More...]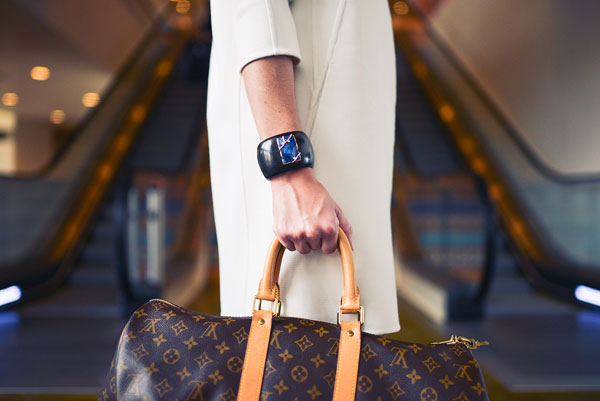 The Bag Industry in Vietnam: Product Sourcing and Low Cost Manufacturing Solutions in Vietnam The modern day bag industry in Vietnam has its roots in a rich cultural history of handicraft artisans ...
[Read More...]
>> BILL GADD, CEO


An International Entrepreneur and Business Leader multi-skilled in business start-ups, marketing, sales, administration, management and leadership for the past 33 years. ...
[Read more ...]
>> MANAGEMENT GROUP
Vietnam B2B Direct's Management Group consists of well educated English-speaking Vietnamese Personnel in its Vietnam operations trained in western business practices.
Our management expertise includes Sourcing Agent Specialists, Business Development and Sales Reps, IT Programmer, Quality Control Engineer, Administration, Field Agents and Content Marketing & Website Management... [read more about Vietnam B2B Direct's personnel ...]
>> CONTACT US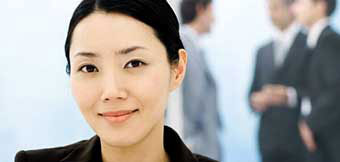 Vietnam B2B Direct - International Trade Solutions Co., Ltd.

Head Office in Vietnam
2A / 20 Bach Dang Street
Ward 2, Tan Binh District
Ho Chi Minh City (Saigon), Vietnam
TEL +84 (0) 28 3844-7055
FAX +84 (0) 28 3842-3662
North American Offices 1-905-376-1700

Download our Company PowerPoint Presentation & Company Profile



Vietnam B2B Direct - International Trade Solutions Company Profile



Vietnam B2B Direct Fact Sheet
For details of new business opportunities and for all your sourcing needs of products and manufacturers in Vietnam, please contact Vietnam B2B Direct ...