Consider Vietnam as a source of low cost manufacturing for your pet products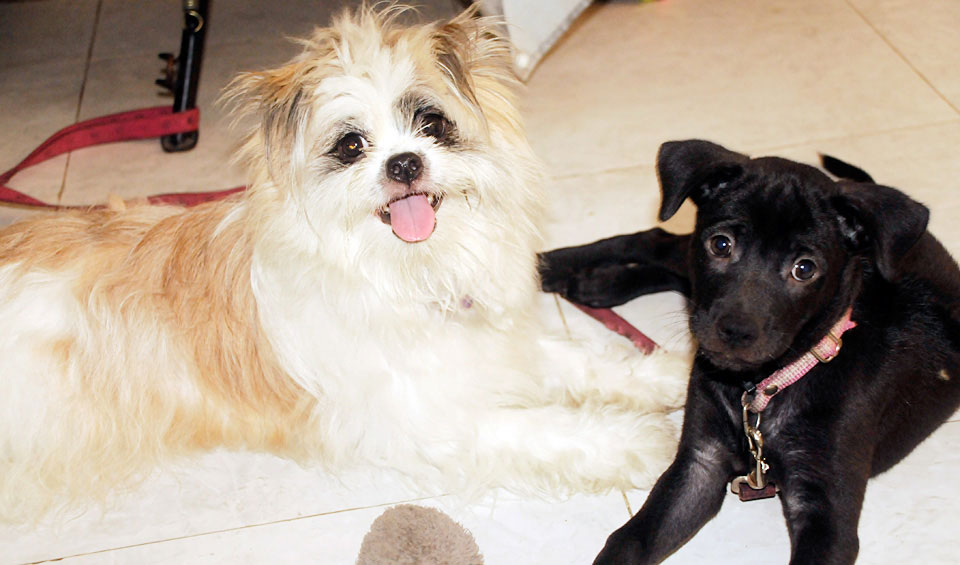 Also, investigate inexpensive new product development designed for export to major pet markets (North America, EU or Japan) and for local growing pet markets within the economic regions of ASEAN*, which includes Vietnam.
There are a number of business strategies you can investigate in Vietnam to improve your bottom line for your pet product production, from low cost manufacturing of pet products, to sourcing Vietnam agricultural markets for pet food and supplement ingredients.
In the ultra competitive pet goods markets anything that could improve your margins and increase your market share should be considered. You may already have your company producing products in China, and China is usually the first choice for low cost manufacturing of pet products. However, over the last 2 to 4 years that low cost advantage is slowly disappearing to other competitive countries, which includes Vietnam.
A recent survey from the American Chamber of Commerce in Singapore (August 2012) reveal that U.S. companies, within the next two to four years, will move their business operations from China, due in all probability to a combination of rising factory worker wages and the cost of doing business in China. Source: Reuters Thomson
Benefits of Low Cost Manufacturing of pet products in Vietnam
First mover opportunity – currently no local or international company manufacturing pet food or supplements in Vietnam (2012)
Create good quality, inexpensive products for local and neighbouring ASEAN countries
Low cost labour (less than Thailand and China where other pet manufacturers operate)
Usage of inexpensive local food (meat and vegetables and grains) products
Close proximity to East Asian (China, Japan, Korea and Taiwan) pet markets
Close proximity to South East Asian (Thailand, Singapore, Indonesia and Malaysia) pet markets
Development of unique products for the ASEAN economic region's pet markets
For new product development, focus on the emerging pet markets in the Southeast Asia region, with a combined market of half a billion people. Granted, there are myriad differences within the individual nations of ASEAN, by focusing on environmental concerns, and how they affect dogs and cats, such as similar climate, population density, helps reduce the diversity of the collective of ASEAN countries. Also, any product that helps pet owners in the region to further develop 'pet humanization' qualities, could lead to unique product development.
Successful companies that either localize their products or develop a new pet product for one country, say Vietnam, will allow you to access five other growing pet markets (Singapore, Thailand, Philippines, Indonesia and Malaysia) without much modifications and costs.
Tropical, sub-tropical and sub-equatorial climate in the ASEAN region
Other product development ideas should consider the cooling down, or calming of an dog and cat in this region. The heat and humidly is strong and constant. The rainy season brings massive displays of noise, light and water. Unfortunately, the rainy season is 6 months long and sometimes produce powerful storms every day.
So products that can be developed to make cats and dogs calm during these conditions would be appreciated by pet owners. Currently in Vietnam there is no products in the market. Also consider the uncomfortable abundant insect (mosquitoes) problems.
Security and Safety Product Types
Finally, security products could be developed to protect cats and dogs from harm from the living environment and public spaces in Vietnam.
For example, walking a dog in public can be a somewhat dangerous experience where there is frequent dog-nappings. Special harness and leash/collar products could be designed to help protect a dog owner against theft. Micro chip systems could also be considered.
Consider Vietnam's abundant agricultural products as ingredients for pet food production
In the very competitive pet industry there is continuous search for alternative and exotic ingredients for new pet products, demanded by discerning pet owners. Vietnam is a country that has abundant, exotic sources of proteins, grains, fruits and vegetables. The country is the second largest rice exporter in the world and it produces a large variety of fruits, vegetables (especially green leafy and grassy type of vegetables, high in nutrition) and a myriad of seafood and fish.
If you are sourcing new ingredients for supplements, consider Vietnam as a superior source of "super foods" that are abundant in this region. For example, consider a fruit called Gấc, found in Vietnam and neighbouring ASEAN countries. The gac fruit is reduced to a liquid (oil) and mixed with other foods, or made into supplements. Gac is a powerhouse of anti-oxidants, very large amounts of Vitamin A, C, D and E and Omega 3, 6 and 9! Pet supplements can be developed or used as an ingredient in pet foods.
Alternative to sourcing ingredients in China
If you have, or considering importing food ingredients from China, maybe you should read this report, "A New Investigation into Chinese Ingredients in Pet Food". You can receive the report by going to Pets Adviser and signing up for their newsletter.
China is also the number 1 source for pet food manufactures in the US. However, worries about manufacturing pet products in China, especially food products, raises the issue of safety concerns of the quality of foods used, since the infamous pet food recalls in 2007.
Sourcing Vietnam for healthy, safe pet food ingredients should be considered as an alternative to sourcing in China.
*ASEAN or the Association of South East Nations include 10 countries: Cambodia, Brunei, Indonesia, Laos, Mynamar (Burma), Malaysia, Philippines, Singapore, Thailand and Vietnam.
Vietnam B2B Direct can be your trusted partner in Vietnam
Choosing a Southeast Asian country like Vietnam in sourcing low cost manufacturing entails extensive market research and due diligence.
It is imperative for a company to a find reliable local partner with a long history of operating in Vietnam that can help you directly in considering pet products manufacturing, in Vietnam.
You need to have a partner that understands the business climate and culture of Vietnam.
Vietnam B2B Direct's Management Group consists of well educated English-speaking Vietnamese Personnel in its Vietnam operations trained in western business practices.
And, it is important to be able to consult and communicate directly with your local expert in Vietnam that can provide insight on local markets and how these markets are likely to change in the short and the long term.
Vietnam B2B Direct's focus is on building trade agreements between worldwide companies and Vietnam businesses by providing full supply chain management services in sourcing, manufacturing, importing and exporting.
Contact Mr. Bill Gadd at billgadd@VietnamB2BDirect.com to discuss your plans for sourcing a low cost manufacturing solution in Vietnam… or complete our inquiry form here …
>> VIETNAM TRADE NEWS


Quality Control Inspection Services in Vietnam from Vietnam B2B Direct
Vietnam B2B Direct has been delivering affordable, on site at factory premises in Vietnam, Quality Control Inspection Services and Quality Assurance for over 18 years. ... [Read More...]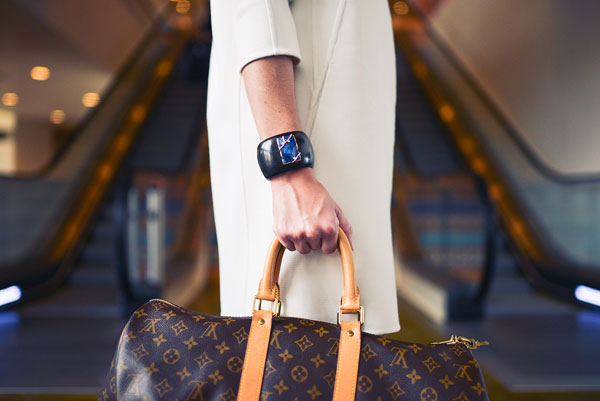 The Bag Industry in Vietnam: Product Sourcing and Low Cost Manufacturing Solutions in Vietnam The modern day bag industry in Vietnam has its roots in a rich cultural history of handicraft artisans ...
[Read More...]
>> BILL GADD, CEO


An International Entrepreneur and Business Leader multi-skilled in business start-ups, marketing, sales, administration, management and leadership for the past 33 years. ...
[Read more ...]
>> MANAGEMENT GROUP
Vietnam B2B Direct's Management Group consists of well educated English-speaking Vietnamese Personnel in its Vietnam operations trained in western business practices.
Our management expertise includes Sourcing Agent Specialists, Business Development and Sales Reps, IT Programmer, Quality Control Engineer, Administration, Field Agents and Content Marketing & Website Management... [read more about Vietnam B2B Direct's personnel ...]
>> CONTACT US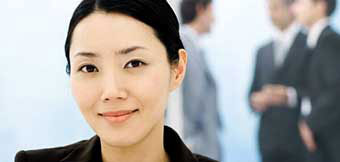 Vietnam B2B Direct - International Trade Solutions Co., Ltd.

Head Office in Vietnam
2A / 20 Bach Dang Street
Ward 2, Tan Binh District
Ho Chi Minh City (Saigon), Vietnam
TEL +84 (0) 28 3844-7055
FAX +84 (0) 28 3842-3662
North American Offices 1-905-376-1700

Download our Company PowerPoint Presentation & Company Profile



Vietnam B2B Direct - International Trade Solutions Company Profile



Vietnam B2B Direct Fact Sheet
For details of new business opportunities and for all your sourcing needs of products and manufacturers in Vietnam, please contact Vietnam B2B Direct ...