Ethnic Villages of Vietnam Part 3

Meo Vac Village of Ha Giang Province
Meo Vac is a rural district of Ha Giang northern province. It is about 150km from the provincial capital town of Ha Giang. Meo Vac shares the border with Dong Van District of Ha Giang Province and Bao Lam District of Cao Bang Province.
Meo Vac has most of the terrain in the Rock Plateau of Dong Van and above 1000m above sea level. The road from Meo Vac Town to Dong Van Town is 23km which is via the sublime beauty of Ma Pi Leng Pass. Meo Vac has a harsh climate in the winter which is from November to April with dry and freezing cold weather. There are different ethnic minorities groups living in Meo Vac including the H'mong, the King, Tay, Dzao.
Most ethnic groups have maintained their culture untouched from the outside world. Traveling to Meo Vac was almost impossible earlier; transport has been made much easier by the newly-made systems of roads which offer heavenly beauty of nature.
Pac Ngoi Village of Bac Kan Province
Pac Ngoi Village is in Ba Be National Park, one of the most beautiful locations in north Vietnam. There are crazy cliffs, a 500 ha lake, rivers that snake through the valleys, lush jungle, and extremely welcoming Tay people. The village of Pac Ngoi is to the south of Ba Be lake and is a good base camp for exploring the region. And like any self-respecting base camp, there is bouldering on-site.
It sits at the foot of Pia Meng Mountain in the commune of Nam Mau in Bac Kan Province. The Tay ethnic minority village is a destination for home stays and trekking tours through Ba Be National Park.
Ban Ho Village of Lao Cai Province
Ban Ho Village is more than 26 kilometers away from the famous resort town of Sapa. Even though Ban Ho is not too far from the center of Sapa Vietnam not many tourists have visited the village because of the tough approach road, which is under construction and slippery in the rainy season.
However, the village is also accessible by driving from Sapa to Su Pan Village and then trekking 10 kilometers to Ban Ho. Topas is one of a number of tour operators who offer this one-day package, with cost determined by the number of participants.
Young citizens of Lao Cai Province Vietnam and foreign tourists often trek to Ban Ho to indulge in the pristine Lavie Stream, enjoy the sweet sound of running water from the Ca Nhay Waterfalls and other natural attractions of the tranquil village. The Lavie Stream, together with Muong Hoa Stream, weaves through boulders, hills, mountains and terraced paddy fields of Tay village, which is nestled in the breathtaking Valley Muong Hoa, adding the finishing touch to the picturesque image of Ban Ho Sapa.
Ban Ho Village is worth the somewhat difficult journey to get there, as the village unspoiled sites and an opportunity to discover the daily activities of the ethnic people Tay. On the way to the waterfalls, which were named by locals after seeing fish jumping out of the water in the old days, visitors will pass brooks gently running down bamboo cylinders that locals use to channel the water into their terraced paddy fields, wooden houses perched on the sides of rolling hills and wild flowers. When they emerge from the water in the dry season the boulders and stones along the Lavie Stream are artworks that resemble different figures, depending on the imagination of viewers. In the rainy season from May till September visitors can see water flowers created by the splashing water running into the boulders.
The trails and hill tribes from Ban Ho also lead to the quiet Red Dao Village of Nam Toong and other ethnic communities, where trekkers can enjoy the best of Northern Vietnam, such as deep valleys, amazing mountains and simple people.
>> VIETNAM TRADE NEWS


Quality Control Inspection Services in Vietnam from Vietnam B2B Direct
Vietnam B2B Direct has been delivering affordable, on site at factory premises in Vietnam, Quality Control Inspection Services and Quality Assurance for over 18 years. ... [Read More...]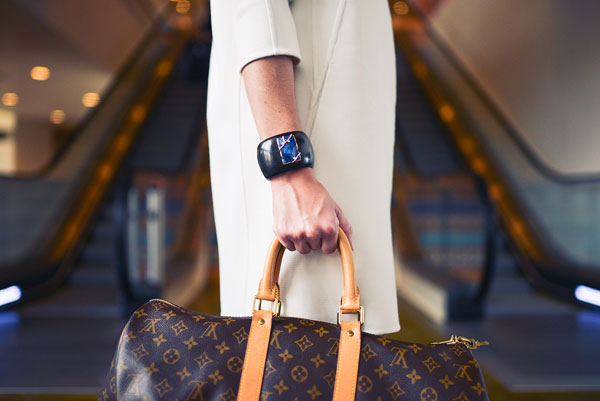 The Bag Industry in Vietnam: Product Sourcing and Low Cost Manufacturing Solutions in Vietnam The modern day bag industry in Vietnam has its roots in a rich cultural history of handicraft artisans ...
[Read More...]
>> BILL GADD, CEO


An International Entrepreneur and Business Leader multi-skilled in business start-ups, marketing, sales, administration, management and leadership for the past 33 years. ...
[Read more ...]
>> MANAGEMENT GROUP
Vietnam B2B Direct's Management Group consists of well educated English-speaking Vietnamese Personnel in its Vietnam operations trained in western business practices.
Our management expertise includes Sourcing Agent Specialists, Business Development and Sales Reps, IT Programmer, Quality Control Engineer, Administration, Field Agents and Content Marketing & Website Management... [read more about Vietnam B2B Direct's personnel ...]
>> CONTACT US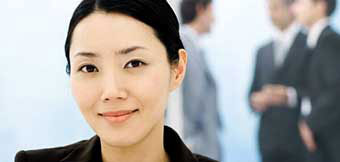 Vietnam B2B Direct - International Trade Solutions Co., Ltd.

Head Office in Vietnam
2A / 20 Bach Dang Street
Ward 2, Tan Binh District
Ho Chi Minh City (Saigon), Vietnam
TEL +84 (0) 28 3844-7055
FAX +84 (0) 28 3842-3662
North American Offices 1-905-376-1700

Download our Company PowerPoint Presentation & Company Profile



Vietnam B2B Direct - International Trade Solutions Company Profile



Vietnam B2B Direct Fact Sheet
For details of new business opportunities and for all your sourcing needs of products and manufacturers in Vietnam, please contact Vietnam B2B Direct ...